Central Reservations System (CRS)
KEY FEATURES
Aside from standard functionalities here are some highlights:
User hierarchy to ensure optimal setup of user rights.
Central content for all property components
Derived rate plans with net rate capabilities
Multi-property and single property management
Express and custom express updater
Business rule engine for strategic automation
Per room and per person pricing
Seasons, meal plans and age groups
Review and rate shopping integrated for all Users
Dynamic packaging capable
Distribution and Travel Agent contract management
In depth tax and fees module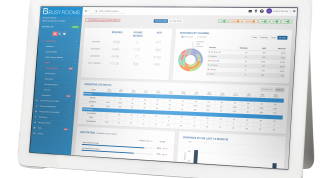 The Busy Rooms dashboard can be viewed at both a multi-property and individual property level and has the option of switching between NET and SELL rates depending on the preference of your business model.

It provides a quick overview of all relevant data including KPIs and operational statistics in an easy to read layout, allowing Users to drill down into details when desired.

As a standard, all CRS User have access to competitor rate and review monitoring.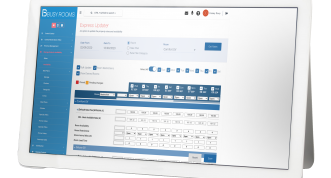 The Control Centre is where all configurations and settings are controlled. It furthermore enables integrations with any third-party system to exchange and share data via our multiple API gateways.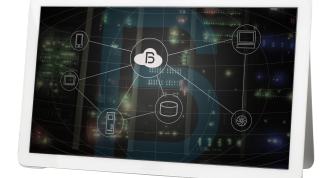 We provide standard Gateways to other PMS, CRS, CM, OTA, IBE, CMS, CRM, payment processors and are open to facilitating any third party that fills a required gap to enhance efficiency or grow revenue. Check out our list of current integration partners in our marketplace.

To offer maximum flexibility and ensure our ability to meet Customer requirements we also offer multiple incoming and outgoing interfaces / APIs that can be easily integrated into an eco-system that our Customers may have, whether self-developed or contracted from a third party.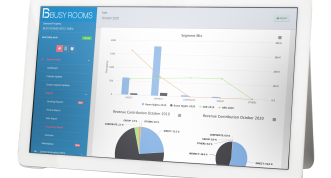 In order to allow Users to gain a better understanding of their business and performance, Busy Rooms provides an out of the box wide range of easy to read essential reports at both multi-property and individual property level.

These reports have multiple views and can be easily filtered, sorted, exported, and customized. For those lazy enough, the reports can also be scheduled to be emailed at a setup interval.

Additionally, Busy Rooms offers XtreemlyXL, an API connection into Microsoft Excel, connecting Busy Rooms data to an Excel workbook. Customers can either use standard reports designed by us or create their own by using standard Excel functionality. The tool provides ultimate flexibility making you the boss of your own reports.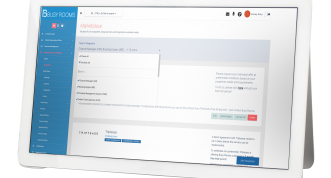 Rather than Users starting from scratch and having to search the market for partners to enhance their business on their own; Busy Rooms has provided an internal Marketplace for Users to conveniently search, identify, select, and contract our value-added integrated partners with pre-negotiated preferential conditions.

The Marketplace will give you details on the type of partner, what they do, how they integrate to us and what the integration supports, all in one easy to find place.
AVAILABLE MODULES
Select what you need and upgrade at any time.
THE HUB OF THE BUSY ROOMS PLATFORM
Customizable and Adaptable!
Busy Rooms Central Reservations System (CRS) is designed to be the epicenter of all distribution and sales activities including direct/indirect, online/offline, and group/trip business at both multi-property and individual property levels.
Utilizing our CRS as a leading system removes multiple silos of content, rate, availability, restrictions, and reservation data allowing easy access to a single source of data and valuable dashboard, ad-hoc, and email/excel reporting.

As people have different preferences on what should be their leading system we have established integrations with many PMSs to offer optimum flexibility based on the Users' preference.
With security and mobility in mind, we are GDPR, PCI, and PSD2 compliant and also provide solutions for managing the European Tour Operator Directive.
The powerful and sophisticated platform provides a number of useful features and functionalities to allow Users to operate more efficiently.