Channel Manager
Channel Manager, OTA distribution
KEY FEATURES
Distribution through different eyes!
Centralize Distribution
Manage distribution centrally, no matter how the connection is established.
Express Updater
Express updater for daily quick changes including rates, availability, and restrictions.
GDS Connectivity
GDS distribution to Sabre, Amedeus, Galileo, and Worldspan via partners.
Open Distribution
We connect to anyone that has an interest in working with us.
Custom Express Updater
Manage the view, select clusters, & manage updates based User role.
Automation
Activate our business rule engine or upgrade to our RMS.
UPDATE ONE & BE DONE
The Busy Rooms CRS includes a built-in proprietary Channel Manager providing an efficient user-friendly interface to allow Customers and Users to manage all channels centrally and receive reservations.
500+ connected channels

Meta-search connectivity

Inbound & outbound channel managers

Easy setup & mapping

50+ connected PMSs

Push status reports
INBOUND & OUTBOUND CHANNEL MANAGEMENT
Enabling us to serve our Customers with ultimate flexibility!
Outbound
Our Channel Manager connects to all the usual suspects such as the GDS, booking.com, Expedia, trip.com, HRS, Agoda, and many others.
Ask about our Marketplace to review a full list of currently available integrations.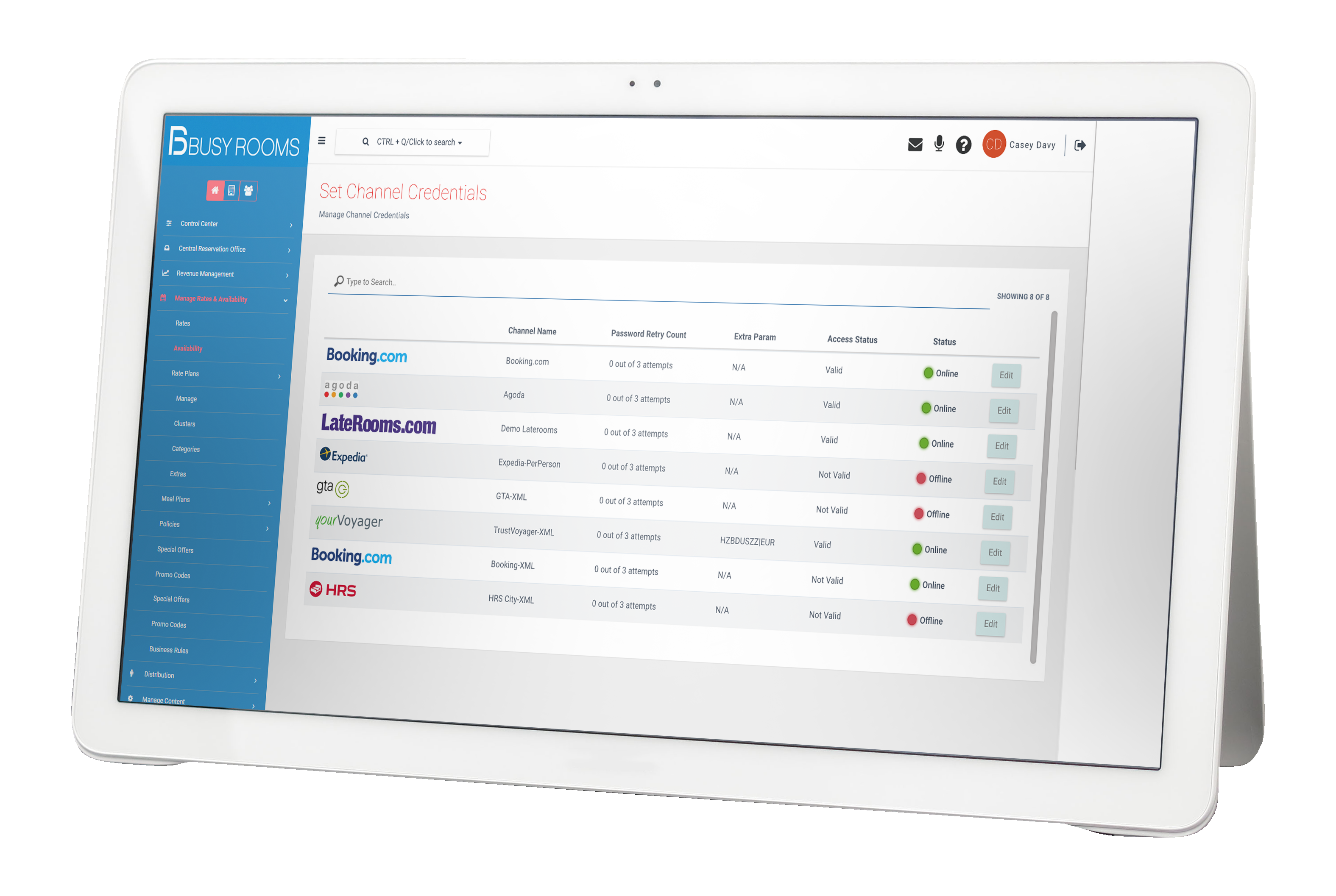 Inbound
In order to easily broaden the distribution network and allow large hotel groups to consolidate hotels easily, we allow other Channel Managers to update our system as we also provide the option for us to update other Channel Managers.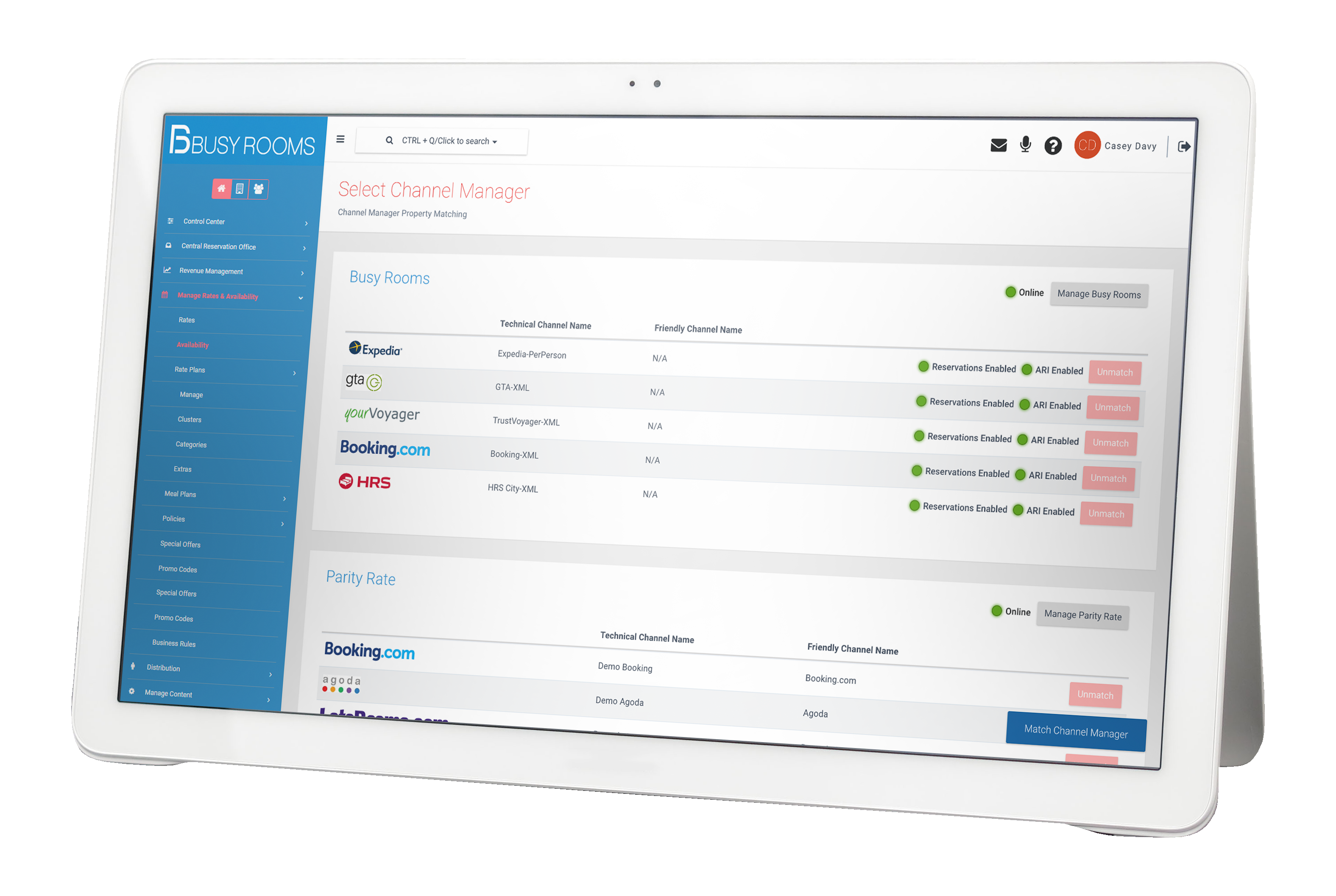 CONNECTIVITY
A few of our integration partners: