Busy Rooms Connects Thomas Cook
Announcements
January, 2022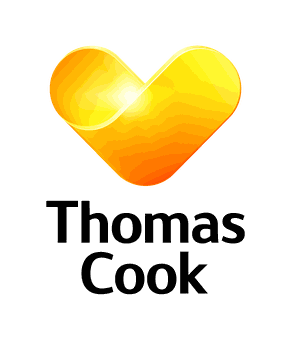 Busy Rooms Connects Thomas Cook To Channel Manager
Busy Rooms, a leading central reservation system, has added Thomas Cook, the relaunched online travel company, as its latest distribution partner.
The integration will enable the more than 2,500 hotels who use the Busy Rooms central reservations cloud platform to sell directly through Thomas Cook. The hotels will benefit from the new online holiday company's reach and growing customer base in the UK.
The Busy Rooms channel manager is one of the first that Thomas Cook has implemented as part of the new business' move to sell more directly contracted hotels as it scales the business. Busy Rooms has existing direct relationships with Club Med, Casa Cook and Cook's Club hotels which are all sister companies within the Fosun Tourism Group. The addition of the Busy Rooms integration enables the business to stretch beyond those initial hotels.
Thomas Cook, which relaunched as an online business in September 2020, operates on a trust model basis meaning all money paid by customers are held outside the business and only drawn down once the customer returns from their holiday.
Kelly Wooffitt, head of direct contracting at Thomas Cook, said: "After only a year of trading we are already one of the top 15 Atol licence holders in the UK, with plans to grow beyond that if consumer demand returns. We want to build close relationships with our customers' favourite hotels and integrating Busy Rooms is part of that plan. We recognise that many hoteliers suffered financial damage following the collapse of the old business and so our new trust model means that their money is protected no matter what happens."
Casey Davy, VP Americas, head of marketing at Busy Rooms, said: "We were a long-standing partner of the former business and so rebuilding the relationship with the new Thomas Cook is an important step in enabling our hotel partners access to a household brand in the industry. We will be working with our hotels to support direct relationship building with the new company and look forward to a long and fruitful partnership." Thomas Cook is a new online holiday company launched in September 2020 following Fosun Tourism Group's acquisition of the Thomas Cook brand and associated digital assets in November 2019.
The new business offers tens of thousands of hotels and flying from all major UK airports as well as a money back guarantee on any cancelled holidays and free amendments for covid-related reasons. Deposits are available from £39 per person.
ENDS
Notes to editors For media enquiries please contact the Busy Rooms team on +356 9978 2134 or via email marketing@busy-rooms.com or the Thomas Cook press office on +44 20 3966 8492 or email pressoffice@thomascook.com.
About Busy Rooms Limited
Busy Rooms Limited is a cloud-based central reservations platform digitally transforming the hospitality industry in over 60 countries worldwide. Busy Rooms offers an adaptable, brandable, and scalable Central Reservation System designed to be the control centre for our customers' daily sales, marketing, operational, and revenue management activities. Our customers are hotel groups & management companies, tours operators, destination organizations, and leisure/business independent properties. For more information on Busy Rooms Limited, visit our website at www.busy-rooms.com.
About Thomas Cook UK
In September 2020, Thomas Cook, one of the most recognisable names in travel, returned as an online-only travel business following the acquisition of the brand by international conglomerate Fosun Tourism Group.
With Atol-protected beach and city breaks, the new Thomas Cook allows customers to design their own their trip according to their budget, needs and specification.
Customers can fly from all major UK airports with direct flying from all major carriers and thousands of hotels to choose from as well as add-ons including car hire, insurance and attractions.
The company has a team of UK-based travel advisors available 10am-8.30pm 7 days a week and via chat on its website, Facebook and Twitter – on-holiday customer care is available 24/7.
About Fosun Tourism Group
Fosun Tourism Group ("Fosun Tourism", Hong Kong Stock Exchange code: 1992) is one of the world's leading leisure-focused integrated tourism groups, and the largest leisure tourism resorts group worldwide in terms of revenue in 2019. Through the lifestyle proposition, "Every day is FOLIDAY," Fosun Tourism seek to infuse concepts of tourism and leisure into everyday living. Fosun Tourism was listed on the main board of the Hong Kong Stock Exchange in December 2018.
Related Posts

---

---